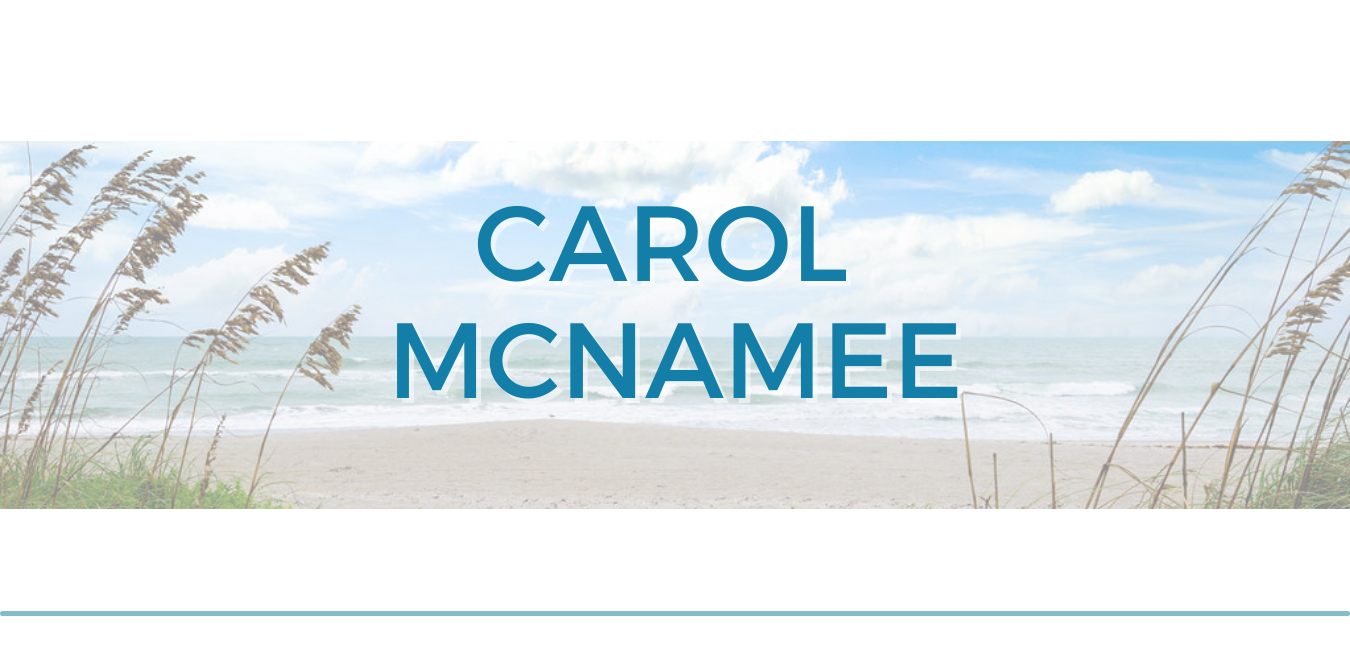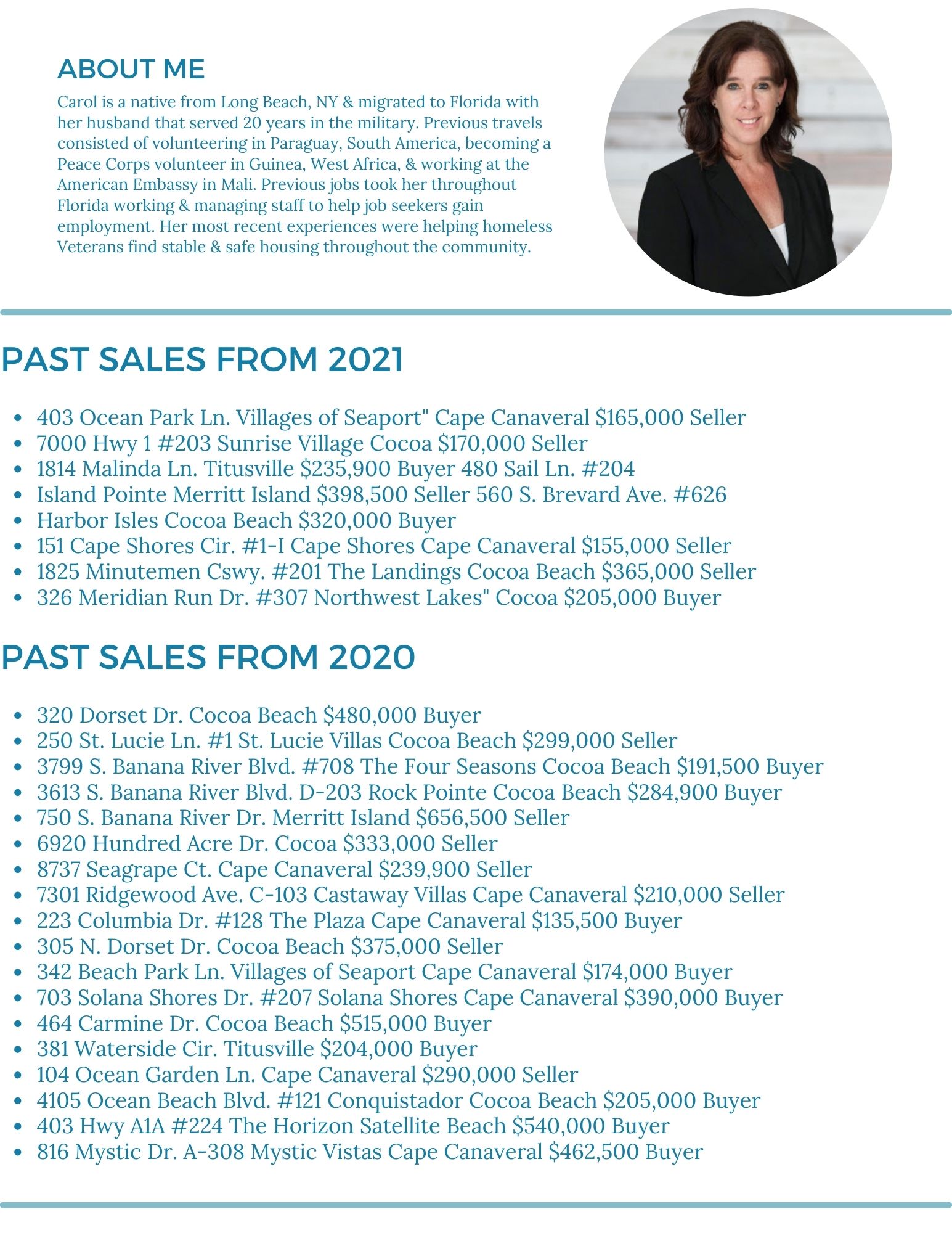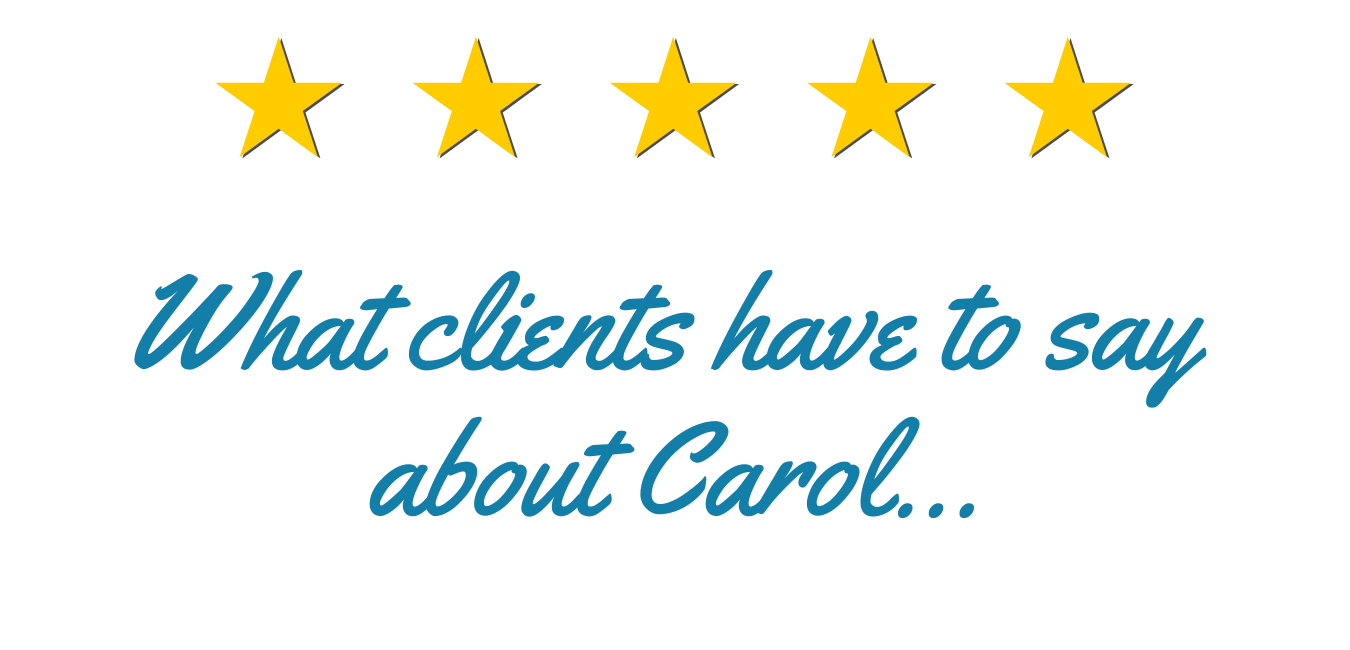 "I was fortunate to work with Carol McNamee. She is super experienced, responsive and just an awesome realtor to work with. She will go the extra mile for you. Carol really deserves 10 stars!"
-Jane Smith 4/8/21
"Carol McNamee has worked with us for many property transactions and everyone was made so much easier because of her professionalisms. She helped us through selling and buying our condos and homes. We continue to rely on her for our future investments. Carol listens and finds what will fit your needs. I highly recommend Carol McNamee and Florida Lifestyle Realty they get the job done."
"Carol and her team at Florida Lifestyle Realty got us into the condo by the beach that we dreamed of! She was very patient with us throughout the process, willing to show us any of the properties that sparked our interest, even adding some suggestions that fit our parameters and preferences. Her super efficient support team was a force multiplier in getting us to the closing without any issues."

-Victor Hung 12/7/20

"We selected Carol McNamee as our agent after initially attempting 'For Sale By Owner (FSBO)' for 1 month. FSBO became too frustrating with other agents and buyers claiming interest but no follow through. Carol came on board and quickly established a plan for the sale. She even helped with packing our belongings. She was very responsive to us throughout the process. I believe she will do a fine job for anyone in need of a knowledgeable, honest, and professional agent."
- Ernest Turner 3/9/20

Tell us about your experience with Carol.
Leave a Google Review by clicking here!